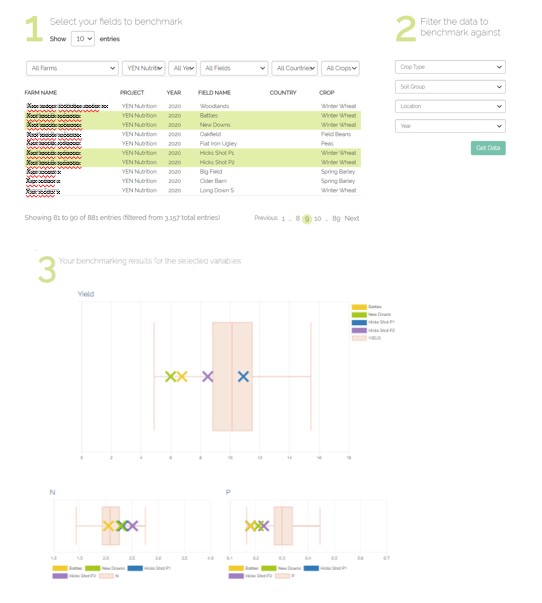 An Innovate UK project starting in November 2020 has allowed us to develop prototype 'Dynamic Benchmarking' for YEN users.
We've put all the YEN data since 2013 together in an online database so that anyone who has entered YEN before can now login and select their past entries to compare their yield and grain nutrient data against datasets of their choosing, by crop type, soil type, location and year.
Register for YEN here and login to access your data.
This is very much a first iteration - we have recently secured further Innovate UK funding to develop this further for a wider range of metrics. Watch this space for new developments. Please provide feedback to help us improve.