YEN Nutrition – to be launched before harvest 2020 – will be an independent network and platform for anyone seeking to improve the nutrition of arable crops including farmers, advisors, suppliers and academics. The network will focus on monitoring and understanding crop nutrient status to enhance crop yields with less environmental impact.
Engagement in the network will begin with grain nutrient benchmarking, leading to shared yield testing, and joint learning.
Share to learn: a new approach
The Yield Enhancement Network (YEN) is showing the value of a 'share-to-learn' philosophy – i.e. farms sharing their ideas and benchmarking their results to make more accurate comparisons, and to bring faster progress. YEN Nutrition is based on this 'share-to-learn' idea. 
Why analyse grain nutrients?
Grain analyses in the YEN showed that more than half of cereal crops from 2016 to 2018 were probably deficient in at least one nutrient.
While soil analysis can identify availabilities of some nutrients, and leaf analysis can reveal immediate nutrient shortages, grain analysis tells whether a crop actually captured enough of each nutrient throughout its entire life. It provides a full and final post-mortem of the crop's nutrition.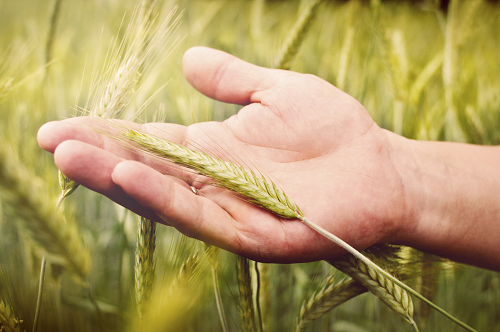 Grain analysis reports levels of all 12 essential nutrients: Nitrogen (N), Potassium (K), Phosphorus (P), Sodium (Na), Calcium (Ca), Magnesium (Mg), Manganese (Mn), Zinc (Zn), Copper (Cu), Iron (Fe), Boron (B), and Molybdenum (Mo). Grain analysis also provides accurate estimates of nutrient offtakes.
From 2020, the routine analysis of grain and other harvested materials will also be recommended as a necessary step alongside soil analysis in the AHDB's Nutrient Management Guide (RB209), the go-to guide for growers.  
Grain nutrient benchmarking
By benchmarking grain analyses against analyses from other concurrent, similar or local crops, you can immediately see how well your crops' nutrition ranks.
The more farms that are involved in grain nutrient benchmarking, the better an understanding you will get about nutrient levels. Overall analysis of data from the network will also identify where attention to crop nutrition should be best focussed.
Shared nutrient testing
Grain analysis will often prompt suspicions of crop nutrient shortages. The YEN Nutrition network will encourage, support and coordinate 'Patch Testing' of targeted treatments across farms. By integrating results of patch-testing, the network will develop grain nutrient thresholds below which treatment proves worthwhile. The network will integrate data on visual, satellite and (most importantly) yield effects.
Apply for grain nutrient analysis and benchmarking
If you are interested in analysing and benchmarking your yields for the 2020 harvest season, you can email us at yen@adas.co.uk.to register your interest. We will then send you a reminder once YEN Nutrition is launched.
How to take a grain field sample for analysis
Grain sampling is quite straightforward but needs to be planned as part of the farm's normal harvest routine. The farm's harvest team needs prior instruction, plus jugs, buckets and bags to be put in place ready for the harvest.
Samples should be taken as follows:
 1. Take a sample from each load
As each grain trailer is tipped at the farm's grain intake point, the operator should take a couple of sub-samples (e.g. two half-cupfuls), and place them in a bucket (one for each field, or field-zone). This should only add a minute to the delivery of each load.
2. Mix all samples from within each field
After the last trailer from a field is tipped, the operator should mix the bucket thoroughly and put a subsample (250g to 500g) into a bag. This should be pre-labelled with all the essential details for lab processing (i.e. lab code, farm address, field identity, etc.)
3. Save samples from all fields and send for analysis after harvest
Samples from each field should be stored until after harvest is complete. Samples from all fields can then be sent for full nutrient analysis. Send this straight to your laboratory. They will return results straight to you and, if requested, ADAS will benchmark your results against those from other farms.