Date
Wed, Jun 23 - Thu, Jun 24 2021, All day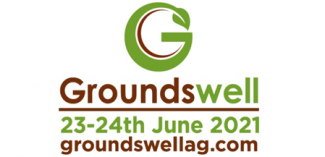 Find out more about the YEN Family in the AHDB tent at Groundswell on 23 & 24 June.
Daniel Kindred and Sarah Kendall will be on hand over the two days to take your questions on the YENs.
We can help you through the porcess of joining YEN Nutrition to get a full nutrient grain analysis on your crops this harvest so you can better manage all your nutrients, using Dynamic Benchmarking.
We will also be discussing how the new YEN-Zero network will help bring the industry together to understand and reduce the carbon costs of cropping.
Find out about our study addressing the Impacts of COVID19 on Knowledge Exchange in Agriculture and get involved in the development of our exciting new Farm-PEP web development.
Groundswell Agriculture Ltd., Darnalls Hall Farm, Weston, Hitchin SG4 7AL