Date
Fri, Jan 15 2021, 10:30 - 11:30am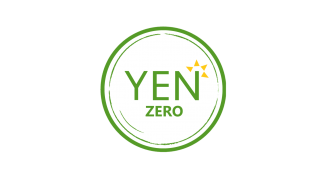 Agriculture is a major source of greenhouse gas emissions and has committed to change this urgently. Whilst there are opportunities for mitigation through carbon storage in soils and vegetation, better productivity and efficiency offer quicker and more provable wins. Proof of progress in these areas requires easy estimation and comparison of GHG emissions from fields and farms.
Many issues and uncertainties surround routes to Net-Zero, so we need consistent, robust and accurate metrics to improve our understanding and to drive confidence. Interested parties are invited to join us in developing a 'YEN-Zero' community.
ADAS has been running the Yield Enhancement Network since 2012 to bring together farmers, advisors, industry, innovators and researchers to share data & ideas in a joint effort to raise performance.  Recognising the power of the YEN approach, and with support from Innovate-UK, ADAS is now developing online 'Dynamic Benchmarking' to support and expand the YEN Family. 
Daniel Kindred, Head of Agronomics at ADAS will be the first speaker in Agri-Tech E series of Agri-Tech Express Events.
This event is relevant for those working within agriculture and/or are interested in working towards net zero in the industry and calculating GHG emissions. This may include:
Farmers & advisors interested in Net Zero and reducing GHG emissions from cropping.
Farmers interested in comparing performance.
Companies (tech, business support, research) and individuals interested in shaping YEN-Zero.
Existing YEN Members or anyone interested in the YEN or YEN approach.
Why attend?
GHG costs of cropping, how they are calculated, how they can be improved and where the uncertainties are
Opportunities for tech companies to provide digital solutions to allow easier data sharing and benchmarking.
Opportunities to share and test products, solutions or approaches that reduce emissions / increase C storage.
Opportunities for researchers and others to come together around agreed emission factors and calculation approaches
This event is free for members of Agri-TechE, and £15 for non-members.  Register for the webinar here. Please note the fee is non-refundable for cancellation within 5 working days of the event. Use the link on the top right of the event listing to book; members will need to login or register for an account in order to access the member discount.
To find out more about becoming a member of Agri-TechE, please click here.