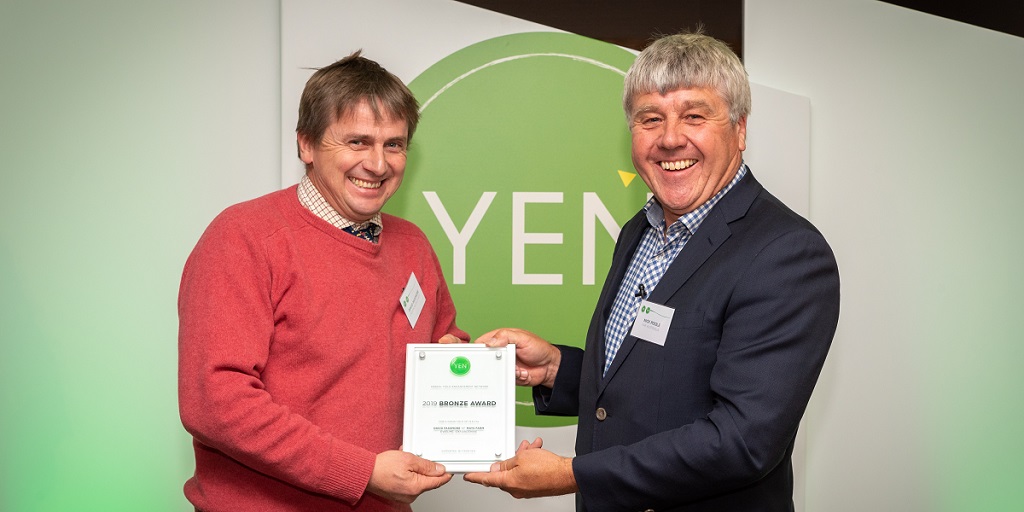 Best Field Yield: Bronze Award and best yield in the southeast region 
Sponsor: Independent
Location: Oxfordshire
Variety: KWS Kerrin
Yield: 14.8t/ha
Best % of potential yield: 80% of 18.7t
David farms 300 hectares in his family farm near Wallingford in the Chilterns. The farm is a mixed farm operation with a pedigree Limousin single suckled herd and 200 breeding ewes.   His arable rotation is wheat/ OSR/ winter and spring barley/ peas which are almost all grown for seed.  The soil is Grade 3 shallow soil over chalk or gravel.  To improve soil fertility David uses under sown grass leys in rotation with his arable cropping.
Winning Ways 
David believes in the importance of thinking and planning long term to get the best out of his crops, and thinks that what happens underground in the soil is more important than what happens above ground.  David's view is that being involved with the country's leading scientists and farmers whose collective aim is to improve yields, is the best way to improve your own yields.
Benefits of YEN involvement 
According to David the success of YEN is down to the cumulative value of participants' data.   He feels that as more and more farmers become involved, the more valuable this data becomes, and he has benefited from the lessons learned through analysis of this data.