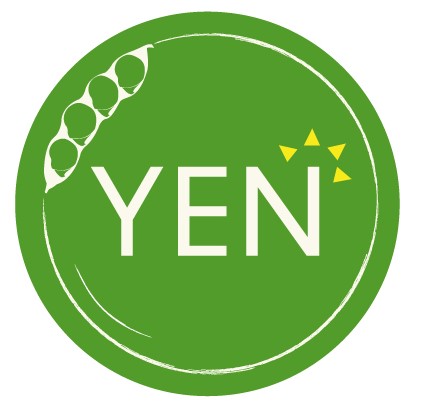 Background 
The Bean Yield Enhancement Network (Bean YEN) has completed a successful third year and continues in it's aim to support field bean growers and the industry as a whole. The Bean YEN strives to bring together a network of growers, industrial sponsors and researchers to understand how yields can be maximized on farm through understanding obstacles to achieving the potential yield of the crop. Maximising bean yields continues to be relevant in the context of increasing fertilser prices, an opportunity to diversify rotations and with increasing focus on sustainability within the industry. 
The Bean YEN process to date 
Set up in 2019 in partnership with PGRO, the Bean YEN was established with the support of industry sponsors, including key developmental funding from LSPB. The network allows a farmer, agronomist or researcher to enter their bean crop for benchmarking. The aim is to compare the crop entered with all others within the season in terms of nutrition, quality and crop development & growth, so to understand how these factors relate to final yields and the agronomy decisions made. The biophysical yield potential for each crop is estimated from the light and water resources available during the season at each site. 
The type of information gathered in the Bean YEN has developed over the past three seasons and continues to be refined as we build our ideas on what characteristics are important for yield. In 2021 we started directly counting plant numbers and expanded information about pollination, with help from Dr John Holland of the BEESPOKE project and Dr Jake Bishop from Reading University. In 2021 Bean YEN entries were analysed for soil nutrition and soil rhizobium populations (by Hutton Soils Ltd), physiological yield components (by ADAS), leaf and seed nutrition (by Lancrop), and seed Bruchid beetle damage (by PGRO). All metrics are benchmarked against anonymized data from the whole network in an annual 'harvest report' to allow entrants to understand peculiarities of their own crops. 
ADAS & PGRO also undertake and report a combined analysis of all the data, to help understand what aspects of the crop or its agronomy are associated with yield, so that growers can appreciate how to enhance their own yields and new research strategies can be developed. 
Results 
We were pleased to reach our target of 50 registered entries in 2021; 42 of these entries were able to return yield and potential yield information. These included 12 winter bean and 30 spring bean varieties. For winter varieties, yields ranged from 3.6 to 6.6 t/ha, and for spring varieties yields ranged from 1.8 to 7.2 t/ha. These yields represented 29% to 54% of potential for winter types, and 17 % to 71 % of potential for spring types. At short notice (due to Covid constraints) the ADAS and PGRO communication teams re-organised the December 2021 results meeting from in-person to a virtual event. The meeting included a review of the season, a session on benchmark interpretation and a review of the messages arising from the analysis of the Bean YEN data set – now from three seasons. 
Through increasing support from entrants and sponsors, the Bean YEN has now captured detailed information on 92 crops over the last three years. This has allowed increasingly robust insights to be derived from statistical analyses about effects of individual factors and combinations of them. Whilst this analysis cannot disentangle cause and effect (i.e we cannot say what is ultimately driving changes in yield) it has been combined with expert judgement from the Bean YEN Team to pull out useful take-home messages. These messages can be combined with information from the benchmarking reports to give value to each YEN member by seeing their own measurements in context, and so being able to judge how to seek enhancements. Some take home messages from Bean YEN include:
Site, soil and nutrition

​
No yield association found with location overall and overall yields not explained by potential​

- High proportion of yield potentials are achievable across the UK

Yields were negatively associated with clay content –

As winters in the Bean YEN have generally been wet, this may suggest potential difficulties of establishment in some heavy soils and improvements to soil structure could be beneficial to yields

Low index P soils associated with low yields and K inputs are positively associated with yield and reflected in seed analysis​. Sulphur inputs are not significant, but many lower yielding entries had zero S inputs

- Adequate nutrition of K, P and potentially S are important​

Association of yield with micro-nutrient applications
Crop development

​
Some winter beans sown in spring within the data set which may impact interpretation, however, potential evidence for higher yields to be associated with earlier sowing dates, later harvests dates and overall season length

 

​-

Duration of growth stages may be important in determining final yields
Agronomy inputs

​
​

Significant association of yield with fungicide use but not with insecticide use

- Higher yields associated with good pest and disease control

​

Negative association of yield with Bruchid Beetle damage, but data shows not controlled by insecticide use

​ and is related to

May temperatures
 Yield components

​
Higher yields associated with: seeds/m2, pods/shoot, seeds/pod, but not shoots per plant.

​ Yields also associated with

individual plant and shoot biomass, crop biomass, bean weight per plant, TSW and higher HI

- Number of pods are important, potentially through larger individual plants with more pods per shoot rather than more shoots per plant. Ensuring photosynthesis and avoiding stress at flowering and seed fill could be important for achieving the potential amount of seeds/pod and pods per plant

​.

TSW and therefore likely seed filling is important – potentially avoiding stress during seed fill and maximising canopy duration

​
Beans on the ground at harvest are associated with lower yielding crops

- Minimising harvest losses is important and potentially considering timing of harvest
The value of these messages is strengthened with each entrant's involvement; by being part of the YEN community, growers can help to improve everyone's understanding as well as their own. This was the theme of open discussion at the meeting. Issues discussed included whether harvest losses are related to the height of the lowest pod on the plant, and whether assessing nodule formation would provide information on the final nutrient status of the plant. 
A link to the recording of the winter meetings can be found here. 
The Bean YEN in 2022 and beyond
The Bean YEN will continue in 2022, aiming to increases the number of crops measured by growing the network, so helping more growers and providing increasingly robust insights into factors associated with yields. Accumulating YEN data will provide increasingly reliable values of crop characteristics (e.g such as nutrient status or plant height) commensurate with high or low yielding crops.
The Bean YEN also aims to refine and simplify the information sought from growers and to develop a more sophisticated model of yield potential to aid the more precise benchmarking of crops.
Becoming a part of the Pea YEN and the Bean YEN in 2022
The YENs are open for all, and we encourage experienced and new pulse growers to join the network. For more details click here.
For sponsors interested in supporting please get in touch at beanyen@adas.co.uk
2021 sponsors
A huge thank you goes to those who have supported the Bean YEN in 2021, without sponsor support the YENs would not be possible.