Crop Research Consultant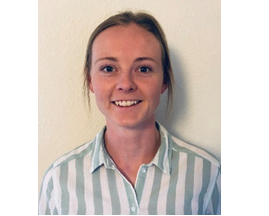 Christina Baxter is a Crop Research Consultant at ADAS and specialises in applied research, with the main objective of sustainably increasing crop performance on UK farms.
Christina's experience has involved farm-centric research through the YEN network, helping farmers to understand how their yields are formed and running scientifically robust on-farm trials to test farmers' yield-enhancing ideas.
Christina's research background before joining ADAS in 2017 was in root systems of wheat, working to improve root systems of our current wheat cultivars to enhance soil water capture and sustain yields under drought conditions. More recent work at ADAS has involved better understanding of carbon footprinting on-farm and mitigation strategies to achieve net-zero by 2040.